The Center for Bioengineering donates visors to medical workers throughout Serbia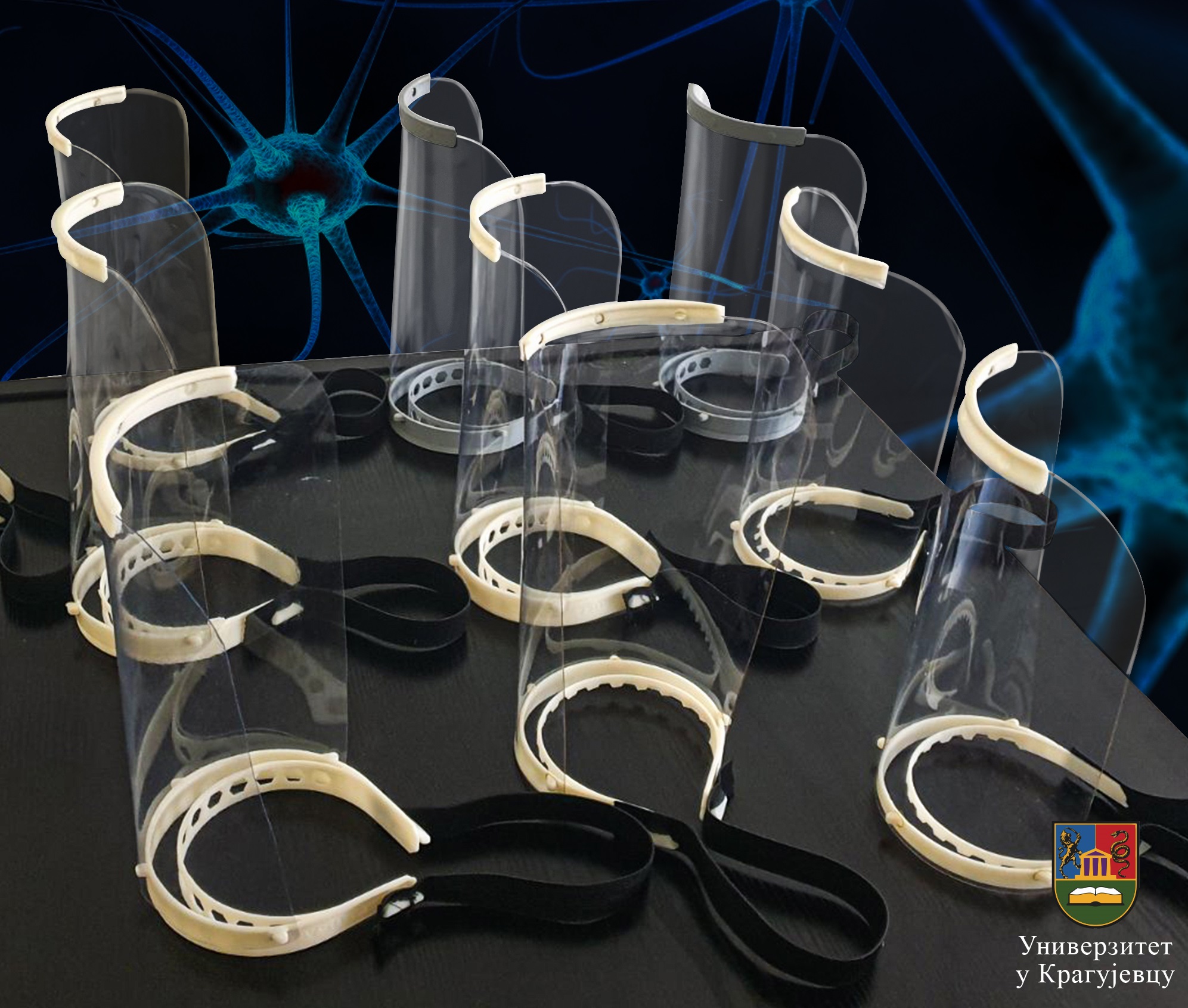 Scientists and researchers employed at the Center for Bioengineering, Faculty of Engineering, University of Kragujevac, began in March 2020 to make and donate visors for protection against coronavirus, intended for health workers, as well as members of the army and police. More than 10,000 visors have already been donated to health institutions in several cities in Serbia, as well as to the Police Administration, the Ministry of Defense and other institutions and organizations.
More info one media coverage on following links: RTS, RT Vojvodina, Blic, N1
You can see the data on the number of donated visors and the list of institutions to which the visors were donated on the website of the University of Kragujevac.
Appreciation Letters:
Clinical Center KBC Kragujevac
Clinical Center of Serbia Belgrade